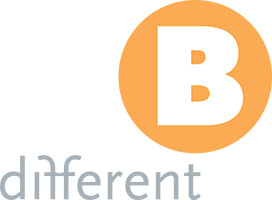 This is site is designed for modern browsers.
You seem to be using an out-of-date browser like IE8 or below.
To view this site, please switch to any other browser such as Safari, Chrome, Firefox, Opera, IE9 and above.
Or you can use your phone or tablet.


Contact Bdifferent:
Tel: +44 (0) 1293 601901 Bdifferent - A strange name for a company specialising in financial services research? Or is it?

With the plethora of financial services brands, it's difficult to stand out from the crowd - to be truly different. We believe that those companies who really know their customers, take time to understand their needs, their understanding and build this into their processes will be the long term winners.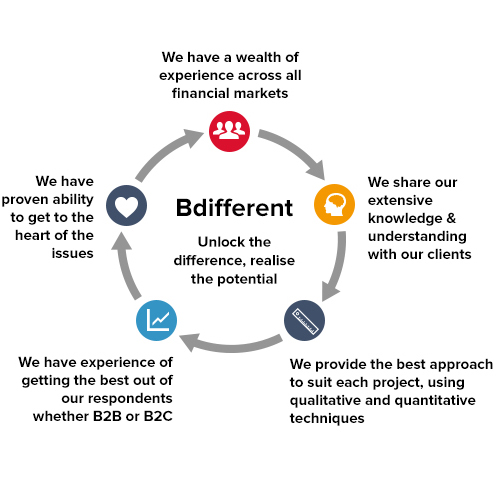 How can we help?
We work with financial services companies and brands to provide intelligent answers to simple and complex problems, facilitated by our team's wealth of experience across all financial markets.

We are able to share our knowledge and understanding with clients, while providing bespoke solutions designed to suit each project, be it qualitative research, quantitative research, online, face to face or telephone.

We've experience of getting the best out of our respondents, we can talk in their language and have the ability to get to the heart of their issues.

We'll add value at every stage, whether that's agreeing objectives, advising on the best way to present product descriptions, creative executions or finding innovative ways to present findings.