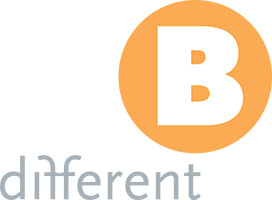 This is site is designed for modern browsers.
You seem to be using an out-of-date browser like IE8 or below.
To view this site, please switch to any other browser such as Safari, Chrome, Firefox, Opera, IE9 and above.
Or you can use your phone or tablet.


Contact Bdifferent:
Tel: +44 (0) 1293 601901 We like to build long-term relationships with our clients and some current relationships go back to our inception. Global financial services brands or small boutiques, we take the time to get to know the client team and develop an in depth understanding of the projects we're involved with and their benefit to the business. With Bdifferent you'll always feel like our most important client.
A well known global investment company needed to establish current perceptions of the brand in order to determine how big the gap is between where the company is now and how far it has to go to achieve it's aim
---
We ran a series of in-depth interviews across European markets with institutional investors to explore:
The general perceptions of the global property market place, in each territory
The key factors influencing choice or recommendation of fund managers for property investments
Awareness and perception of fund managers for property investments operating in each territory
Perceptions of the key players in terms of brand image/reputation, product offering, investment performance, financial strength, quality of funds/fund managers/performance, position in the market, outlook and service
A detailed report on the market and their expectations
Who is well thought of in the market and who should our client 'worry about'
Competitor mapping on key perception criteria and positioning
Recommendations on:

Positioning in the company to appeal to this specific and hard nosed target
The elements that need to be put into place to improve perceptions and drive awareness, perception and new business

The company are well on the way to meeting their positioning objective
×
A banking client with ambitions to become one of the UKs leading corporate banking organisations, engaged Bdifferent to determine how they could differentiate their offering amongst the corporate banking market
---
A series of depth interviews with FD's CFO's who had recently started a relationship with the bank, exploring what lead to their banking decisions, what were their criteria for choice
More importantly, we delved deep to determine what is really important to this high level market, what can differentiate the offering and what are the 'nice to haves'
The implementation of a number of changes to the positioning and proposition to further cement relationships
Revised sales and communication processes for attracting new business and to begin the process of differentiation
×