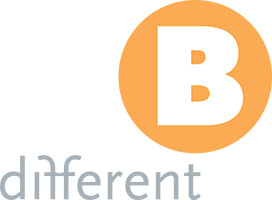 This is site is designed for modern browsers.
You seem to be using an out-of-date browser like IE8 or below.
To view this site, please switch to any other browser such as Safari, Chrome, Firefox, Opera, IE9 and above.
Or you can use your phone or tablet.


Contact Bdifferent:
Tel: +44 (0) 1293 601901 Bdifferent
Financial Services

Market Research
The current global pandemic is going to be far reaching, the loss of lives is heart wrenching and every day we're hearing stories of businesses going to the wall and hard earned investments taking a tumble.

In the circumstances, it's hard to operate on a business as usual basis, but keeping in contact with investors, savers, consumers, distributors and fund buyers feels more necessary now than ever before.

Despite the current situation, we're still interviewing investors, advisers, employers and employees and providing insight into behaviour, sentiment, usage and attitudes to help our financial services clients define and design their strategy, products, propositions and communications, albeit away from our offices in the UK and Singapore.

Thankfully we already have a full suite of alternative options for research fieldwork such as online focus groups, Webex interviews, Skype and of course telephone interviewing and these are currently being fully utilised. Interviewing and presenting results in a safe and secure environment is crucial as we navigate this ever changing global pandemic.
Brand Perception
How do clients, prospects, intermediaries and influences really perceive your brand? What do they think you're good at and how do you compare to your peers? What effect is your communication having? Does your communication reflect your brand and its values?

Contact us to find out how we can help.
Financial Regulation
Regulation is still high on the financial services agenda in the UK, increasing Europe wide with MiFID II in 2017. In Asia, initiatives around treating customers fairly and increasing legislation introduced by the Monetary Authority of Singapore and others to ensure fair dealing outcomes for customers, will mean more regulatory scrutiny.

Contact us to find out how we are helping our clients meet their regulatory requirements.
Product Development
Testing ideas for a new fund, developing an existing product for a new market or looking at the best ways to bring a new service proposition to market? Whoever you're targeting, focused research will give you a solid foundation to make the right business decisions, grounded in consumer insights and meeting regulatory requirements for product suitability.

Contact us to find out how.